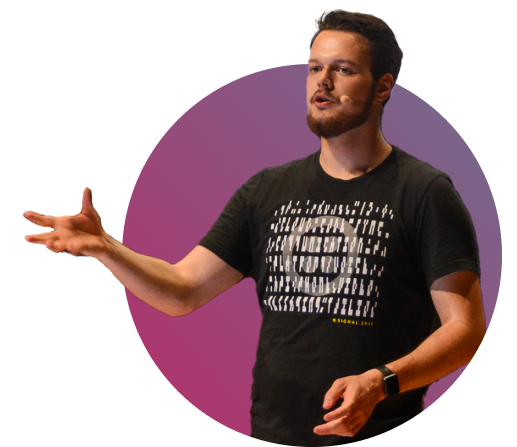 Speaking
During my time as a developer, I learned a lot from my peers and as a result I try to give back whenever possible. One way for me to do this is by giving presentations about a variety of topics.
Among others these topics include:
You can find a comprehensive list on my GitHub .
Featured Past Talks
Past Speaking Engagements
2022
Build faster. Going Serverless on Twilio can help you prioritize your customer experience
November 3, 2022 @ Online, 🌐
Additional Material: 📹 Video
5 Messaging Apps in 30 Minutes with CodeExchange
November 2, 2022 @ Online, 🌐
Additional Material: 📹 Video